What's My Home Worth?
Type your address below to find out how much your property is worth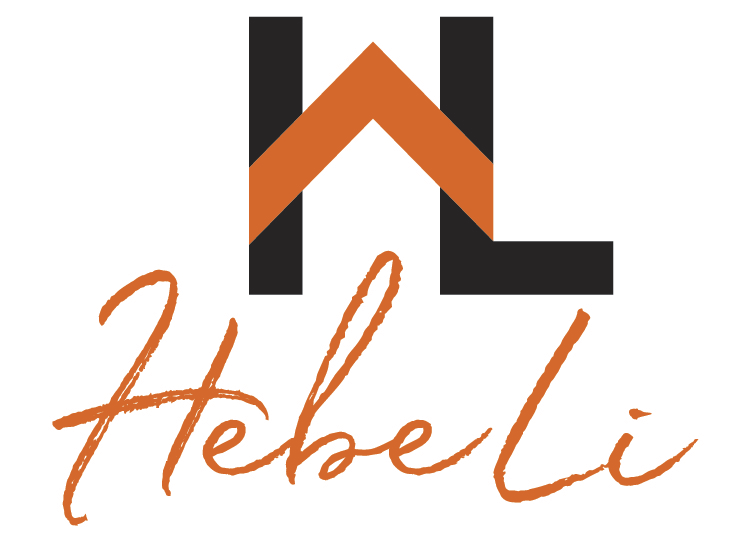 BUYERS!

We have a common goal: Making you a homeowner. Let's make it happen!
Ensuring you exceptional service at every step of your home buying process.
Search listings from the convenience of your home.
Be the first to get new listings that match your criteria.
Get real estate market watch updates for listings in your area.
"For Buyers" - Your source for the latest tips, checklists and free reports.
Personal Consultation - Vast experience and knowledge you can rely on.
Financial advice - Loans, Mortgages, interest and tax benefits.
Community information and Utilities.
Find knowledgeable agents who know how to get the job done, get a good deal and are responsive to all your real estate needs. Providing you prompt service, personal guidance and professional competence from contract to settlement.
SELLERS!

Allow me to list your home for a quick sale. As a real estate specialist, I know what it takes to sell your home. I bring expert knowledge, valuable experience blended with the latest technology, a well-defined marketing plan, a cohesive network, energy, enthusiasm and the excitement of a job well done.
Detailed Home Evaluation Report and advice on the best price to list your home.
Vast exposure to your listing.
Virtual tours to distinguish your listing.
"For Sellers" - Your source for the latest tips, checklists and free reports.
Personal Consultation - Vast experience and knowledge you can rely on.
Relocating - Everything you need to know about the neighborhood and transferring utilities.
If you are planning to place your home on the market, browse my website for valuable information on preparing your home for sale, pricing your home right, marketing it effectively and the home inspection processes.
I am passionate about my job, love my neighborhood and keep up with the latest trends and strategies so that I can pass them on to my clients.
Your satisfaction is my success!

Testimonials
★ ★ ★ ★ ★
Roy C

She's the agent that helped me out with the house I want. She's so nice that everytime I ask for help she's always showing her professionalism and knowledge on the house I am looking for. I feel like I am the luckiest one for the house I got, 1 out of 33 offers being accepted. I had been looking for houses for several years and working with a few agents before tried to buy the houses I want but previos seller agents refused the offer i put. Now i feel happy and if you are first time home buyer you know that feeling, I can now own every corner of my own house and freedom. Thank you Hebe again I will give you more friends that way you can help them just like you help me!

★ ★ ★ ★ ★
10/20/2021 - jmc8pyf24c

Thank You Hebe Li for getting us more than we expected from the sale of our home. I was so amazed how quickly the house was sold . We will give your name to everyone we come in contact with that would like to buy or sell a home. Thanks Again..

★ ★ ★ ★ ★
10/03/2021 - Eileen Feng

Hebe was very professional, sincere, and hard-working when helping us with the house purchasing process. We went through some ups and downs during our house-buying process. Hebe was very understanding of our situation, and always patiently offered insightful analysis with data backups. Even after our purchase, Hebe was very caring and offered us useful advice, connecting us to very good builders. We are very happy and thankful to have Hebe as our agent.

★ ★ ★ ★ ★
05/28/2021 - Young Kim

In this fast moving market, especially as buyers, we were often overwhelmed. Hebe has not only a good sense of a market, but also is hard-working that I always had confidence that she would reply my questions within minutes. It definitely helped us moving in quickly and timely narrow down a decision. Her positive personality helped us looking without letting up. I would recommend Hebe as an agent for you.

★ ★ ★ ★ ★
05/18/2021 - kellymeng98

Hebe Li is a professional and knowledgeable real estate agent. She is very familiar with Bay area market and provided with information to help us make informed decisions. She came over with a market analysis of the area and explained everything. She works very hard and always responsive on every question I had. She will reply within 10 mins. She sold my house in Sunnyvale with multi offers on Feb.2021. I am very satisfied with her job. I felt absolutely secured and confident with her as my agent. If anyone wants to buy or sell, she is a great choice as agent.

★ ★ ★ ★ ★
04/01/2021 - firepowersv

Hebe is amazing to say the least! She is so organized, driven and committed to getting a home for the buyer as per their criteria and suitability. She helped us buy the most gorgeous home because she understood our taste and preferences along with budget. I love that she is such a team worker. When we were looking for the house, I didn't feel that she was only working as an agent. She worked with the same intent as if she is buying a home for herself. Thank you Hebe for your patience and help in finding our cozy abode. Cannot wait to have you over to celebrate.

★ ★ ★ ★ ★
02/05/2021 - zuser20161119111914610

We are very lucky to have found Hebe. She was very patient with us and very helpful in making the reasonable offers and counter offers. She is very hard working. We found our dream home thanks to Hebe.

★ ★ ★ ★ ★
02/03/2021 - Virtualmix

Hebe helped us purchase our first property. We had a really great experience and very much appreciated how responsive Hebe was during this process. We bugged her on weekends and late evening but she was always available for us and responded to all our questions. Hebe also helped us during the negotiations with the seller and even after the home was purchased. Overall we highly recommend Hebe and would contact her again if we were to buy another property. Thanks Hebe!

★ ★ ★ ★ ★
01/10/2021 - hiroogarden

We can't speak highly enough of our experience with Hebe. We had no experience of buying a house in the bay area with very little knowledge about the bidding process. We met with a couple of realtors before Hebe, but when we accidentally met her outside an open house, we knew instantly that she was the right one for us. She is honest, knowledgeable, responsive, prompt, and hands-on and she completely took the pressure off of us. We never felt forced to make an offer and when we finally found the "one" that we liked and ended up in a bidding war, Hebe walked us through every step of the negotiations. It was a complicated process, but Hebe made it easy for us and we thank Hebe for that every day! We have several friends looking for homes and thinking about selling, and we always recommend Hebe to them!

★ ★ ★ ★ ★
12/07/2020 - HuijiePan

Hebe helped me purchase my first home. She was very patient and would answer all the questions I had, sometimes even outside normal work hours. She was certainly professional and well-versed as a real estate agent. Upon inspection of a house, she would tell me such useful information as potential improvements I could do with it. Most importantly, she helped me land the first offer I made at a pretty good price. My whole home-buying experience felt like a breeze because of her effort! Definitely would recommend her to anyone who wants to buy a home in the bay area.

★ ★ ★ ★ ★
06/08/2020 - mike zeng87

I found Hebe via WeChat advertisement to help me purchase investment house in San Jose. Hebe and her team were great to talk with. Every process was smooth and I just gave all the required docs and her team help me with everything. She always responds in a fast and timely manner with all the concerns that I had regarding analysis for the trend of the housing market. She put incredible effort to keep the deal from breaking apart and pushed it through. I cannot be more fortunate to have Hebe on my side.

★ ★ ★ ★ ★
03/31/2020 - roydeedee88

I am a first time buyer for homes so I had no ideas about what I am looking for. Hebe she is a very nice person to talk to and she has a lot of resources for me to look for houses. Wow, I was suprised that hebe got all those negotiation skills to help me with my house. Cannot thank her enough, really appreciate her professional skills and also very patient to her clients cause I am a very 'picky' person when talking about buying my dream house LOL. If you have any questions regarding your dream home please contact hebe and she would be able to help.

★ ★ ★ ★ ★
03/31/2020 - Lincolnkin

Very knowledgeable agent. She helped me got my dream house in the San Jose area. We were competing with other 5 offers in the second round review, Hebe was very motivated to work with th e seller' agent. We won the bid, even we were not the highest offer. Hebe was very responsive at anytime. I had some random questions regarding to the buying process at midnight, I sent her a text message and didn't expect to get a response until the morning. I got a reply from her 5 mins and we talked for another half hour! She also provided an very good mortgage agent and guide me through the whole process! Definitely will find her again when I am ready for my second house!

★ ★ ★ ★ ★
03/06/2020 - ronwfong9

Ms li helped us obtain our home in Daly City, Ca. She also helped us with the financing. She was very professional and extremely patient, because we were very picky. We must have looked at over a dozen homes, before deciding on this one. Surprised on her expertise, even though she hasn't been a realtor for a long time. I would recommend her for your real estate needs in the Bay Area.

★ ★ ★ ★ ★
Ivy Huang

Hebe helped me brought a lovely house recently in Danville, from walk through the house, to submitting offers, she stands on her customer's side, pay attention to the details to make sure her clients gets the best care. We had some issue in the middle of loan application, facing lost 3% deposit and the house, her ability to handle unexpected situation made me closed the house safely. She is knowledgeable, patient, response to clients immediately, highly recommended!

★ ★ ★ ★ ★
12/30/2019 - tracyyoung128

Hebe is very hard-working, she's a great agent. She answered our questions one by one with great patience. Hebe has helped us to successfully purchase two houses and a commercial warehouse. 100% recommended.
Hebe Li
International President's Premier
DRE#
:
02024787
Coldwell Banker Realty
Address
19330 Stevens Creek Blvd
Cupertino, CA 95014